The 2015 Ford Expedition adopts the EcoBoost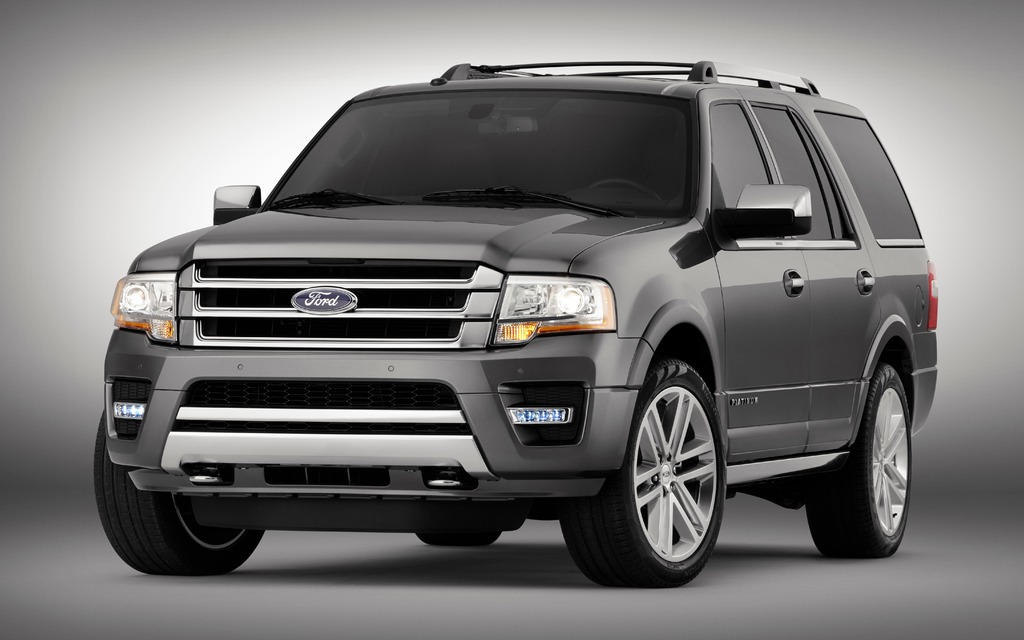 The current Ford Expedition has been with us since 2007. Equipped with a 5.4L V8, it can tow heavy loads with ease, but the fuel consumption associated with it is not that great for everyday use. For 2015, Ford is refreshing the big SUV to make it more tempting for potential buyers.
The biggest news is the 3.5L twin-turbo EcoBoost V6 that will now come standard. It also becomes the only engine offered, since Ford wishes to slowly retire the old Triton V8. The EcoBoost will offer better fuel economy, but also more power and torque.
The Expedition is, since 2003, the only non-luxury full-size SUV to feature an independent rear suspension. Another big change for 2015 is the use of a continuously variable suspension damping system. Using 46 sensors to monitor body roll, steering and braking inputs, this technology allows the Expedition to be the first North American Ford to offer 3 ride settings: comfort, normal and sport. The SUV will also be fitted with an electrically-assisted power steering.
The Expedition will be available in 3 trim level: XLT, Limited and now, Platinum. The list of equipment will mirror those offered on the F-150, including a high-quality leather interior, unique interior color selection, a 10-speaker Sony sound system delivering 700 watts of sound, keyless entry, push-button start and an ambient LED lightning. A new King Ranch version will be launched later this year, adding a Texas flavor to the interior.
The changes on the exterior are more sober. They are limited to a new fascia, new 22 inch wheels, a different rear hatch and a subtle exhaust tip.
People will be able to see the new truck in the flesh at the Dallas Auto Show, starting today.
Share on Facebook