Mitsubishi XR-PHEV Concept: The 2015 ASX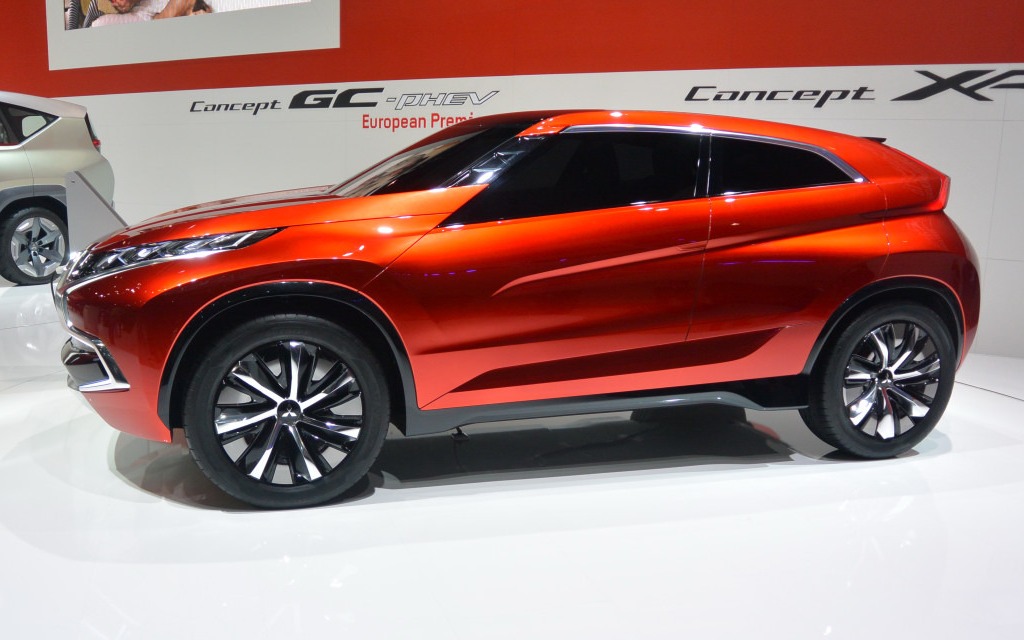 Presented for the first time at the Tokyo Motor Show, the Mitsubishi XR-PHEV Concept immediately emerged as the vehicle which Mitsubishi's next generation of compact SUVs would be based on.
That vehicle is already named ASX in Europe, Outlander Sport in the United States and RVR in Canada.
Whatever it ends up being called, the next Mitsubishi ASX will be much smoother and sleeker with a more slender profile.
In the concept's cabin, the driver's seat is red and the others are black. Also new, the dashboard and center console are oriented towards the driver.
Rechargeable Hybrid Powertrain
Under the hood of the Mitsubishi XR-PHEV Concept we find a similar system to the Outlander PHEV plug-in hybrid.
Its gas-powered engine is a 1.1-litre turbocharged three-cylinder direct injection unit which delivers 136 horsepower, connected to an electric motor which adds an additional 163 HP. In all-electric mode the battery gives the vehicle a range of 84 kilometers.
Share on Facebook