2009 Dodge Journey Auctioned to Benefit SickKids Foundation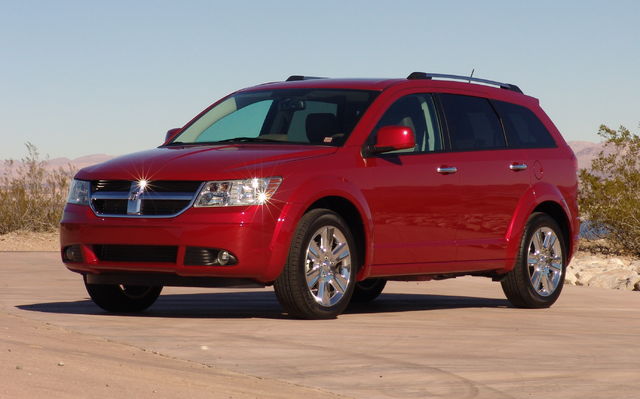 -   Chrysler Canada donated a well-equipped 2009 Dodge Journey to annual Bell Gala in support of SickKids  Foundation
-   Event and live auction generates approximately $1 million for charity each year
-   Chrysler Canada's commitment to charitable giving continues            
Chrysler Canada last week donated a $35,000 Dodge Journey to Bell Canada's annual Celebrity Gala to benefit SickKids Foundation. The 2009 Dodge Journey was sold at a live auction with all proceeds to the children's health organization.            
"In this challenging economy, the need is greater than ever to support the organizations that are ensuring the health of our future generations," said Reid Bigland, Chrysler Canada President and CEO. "Chrysler Canada is proud to donate one of our most successful new products to support the mission of SickKids Foundation." The Dodge Journey, introduced in 2008, was the No. 1-selling crossover in Canada in September. Carrying up to seven passengers, the Journey unites the best of the compact car, SUV and minivan segments into an affordable, fuel-efficient package.            
The 17th annual Bell Gala held Thursday evening was attended by close to 2,000 guests, including more than 100 Canadian and international celebrities from the world of entertainment, sports and the media. The Bell Gala raises approximately $1 million each year for SickKids Foundation. "SickKids Foundation is very grateful for Bell Canada's ongoing commitment through the annual Celebrity Gala," said Michael O'Mahoney, President, SickKids Foundation. "The generous corporate and community support from this year's Gala, like Chrysler Canada's, will benefit the thousands of patients and their families who visit the SickKids emergency department."
SickKids Foundation is the largest non-governmental granting agency in children's health in Canada. Since 1972, the Foundation has generated more than a billion dollars towards children's health care and has granted more than $70 million to researchers across the country. Its mission is to inspire communities to invest in health and scientific advances to improve the health of children in Canada and around the world. Its vision is, "Healthier Children. A Better World." In September 2005, SickKids Foundation launched the largest fundraising campaign for a hospital in Canada. The SickKids Believe fundraising campaign has a goal of $500 million to be reached by 2011.            
For more information on SickKids Foundation or to donate, please visit http://www.sickkidsfoundation.com or call 416-813-6166 or 1-800-661-1083.
Chrysler Canada's charitable giving supports a variety of organizations across Canada each year.
Share on Facebook