Volkswagen Beetle GRC With 560 HP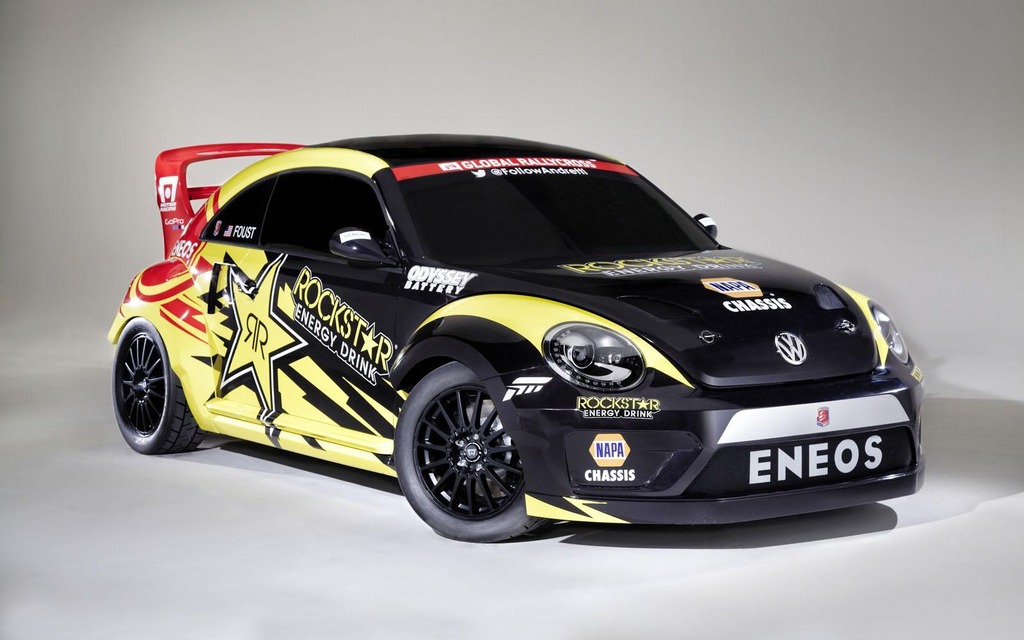 The German company will use the Chicago Auto Show to unveil a very special Beetle which will make its racing debut in a Rallycross competition in the U.S.
Rallycross is a relatively short timed race that takes place on mixed terrain (land and asphalt). There are usually bumpy sections that allow cars to jump as far as 20 meters in the air.
The RCMP Rallycross Beetle
The U.S. division of Volkswagen joined with the Andretti Autosport team in order to form Volkswagen Andretti Rallycross. Together they will build two GRC AWD Beetles, driven by Tanner Foust and Scott Speed.
The two cars are powered by a TSI engine that develops 560 horsepower.
Share on Facebook