BMW
4 Series

Gran Coupe Revealed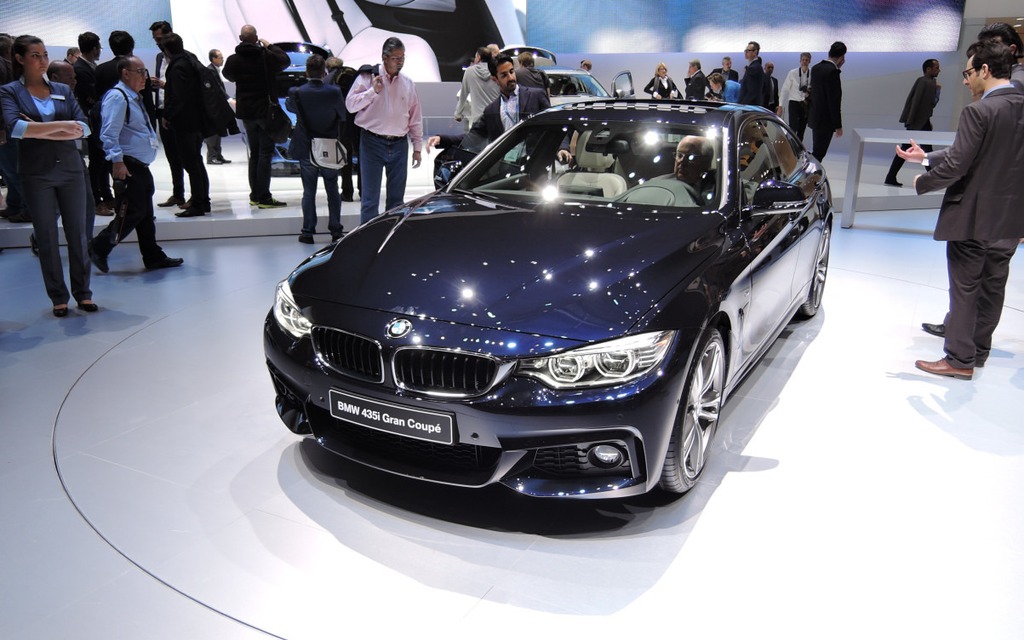 The BMW 4 Series lineup will be enhanced by a four-door coupe hatchback which joins the 4 Series coupe and convertible.
In Canada, three versions are available: 428i, 428i xDrive and 435i. Aesthetically, the 4 Gran Coupe is a mini version of the BMW 6 Series with very sleek lines. All together it's a beautiful package, however the coupe-like form comes at the expense of some interior headroom.
The interior is similar to other 4 Series models which can easily accommodate four to five passengers. With the hatchback tailgate cargo space is actually more than the standard coupe, coming in at over 1300 litres with the seats folded down.
Two Engines
The BMW 428i Gran Coupe and 428i xDrive are powered by a 2.0-liter inline turbo four-cylinder motor with 241 horsepower, while the 435i model relies on a 3.0-liter inline six-cylinder engine that generates 300 horsepower.
The official unveiling of the BMW 4 Series Gran Coupe will be held in March in Geneva. Arrival in showrooms is planned for this summer.
Share on Facebook