2015 Acura TLX Likely to Replace Outgoing TSX and TL Models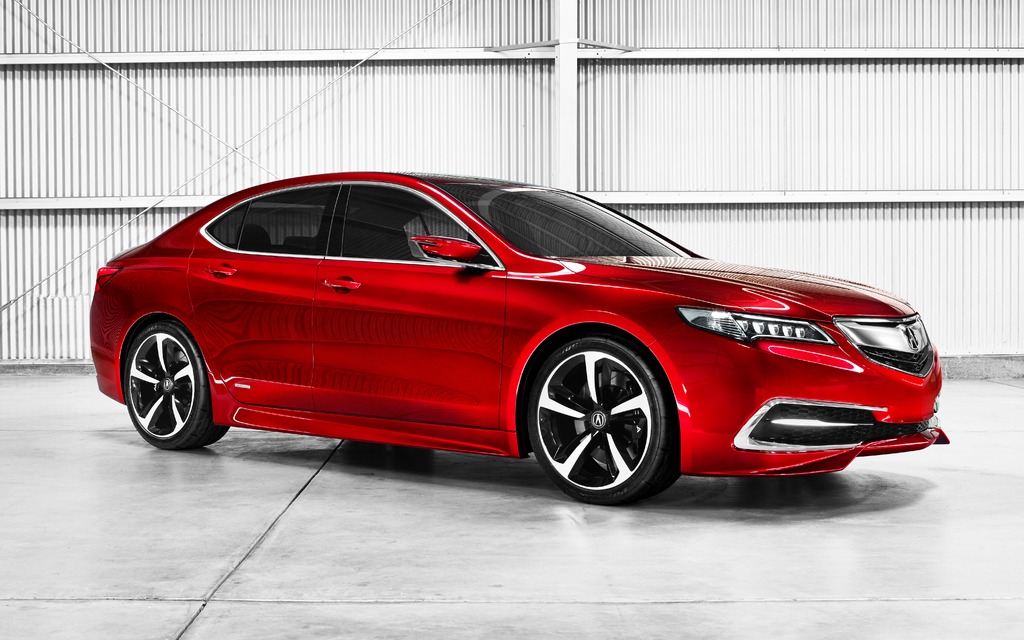 Acura used the Detroit Auto Show to present its TLX concept whose style gives us insight into what the production model will resemble.
Like the Acura RL which became the RLX, the TL will now become the TLX. Furthermore, with the departure of the TSX from the lineup, there is every reason to believe that the 2015 Acura TLX will replace both the TL and TSX models.
Aesthetically, the new sedan has a more elegant and refined look, allowing it to gain a foothold in the segment for four-door coupes. Although shorter than the current model, the newcomer benefits from an equivalent wheelbase.
Two engines
Under the hood there is a 2.4-litre four-cylinder engine with direct injection mated to a dual-clutch automatic transmission with eight gears as well as a 3.5-litre V6 combined with a nine-speed automatic transmission. In both cases horsepower figures have not yet been revealed. The V6 has the ability to disable cylinders when not in use to be more efficient.
The 2015 Acura TLX will be offered in front-wheel drive with the SH-AWD system.
Share on Facebook