2014 BMW 328d xDrive: Dude, Where's My Ignition?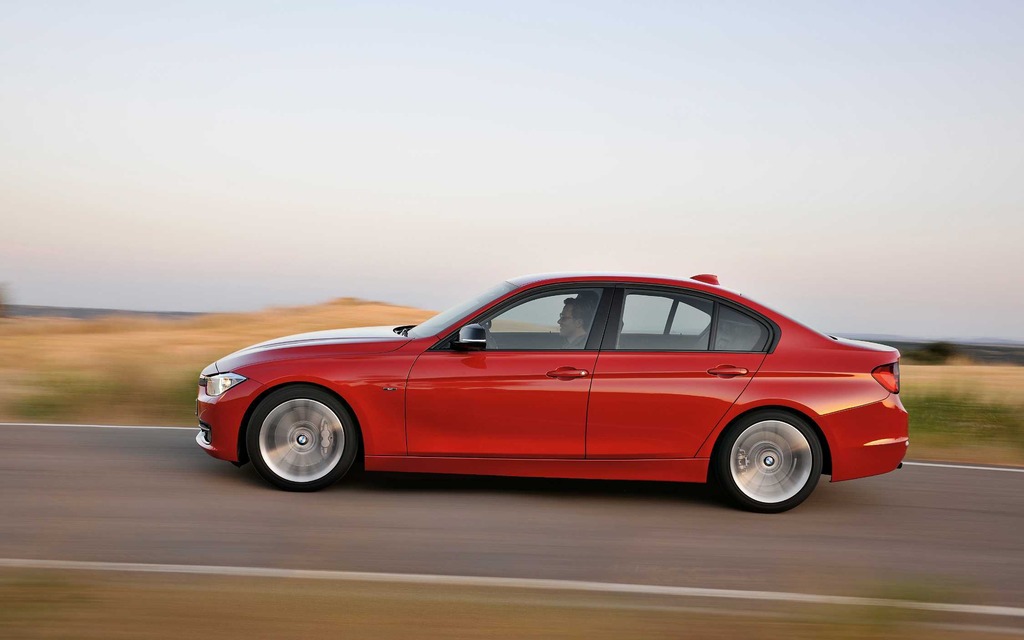 Strong points

Roomy interior
Compliant, yet competent chassis
Good acceleration from turbodiesel engine
All-wheel drive

Weak points

Ignition failure that mysteriously corrected itself 36 hours later
Expensive once options are factored in
Check Engine light with less than 1,000 kilometres on the odometer
Bland styling
Full report
It's Christmas Eve. You slide into the driver's seat of your brand new car after having loaded gifts into the trunk, intent on getting a head start on your 200 kilometre journey to be with your family and friends. You push the start button and…nothing.
Wait a minute, that can't be right.  Push it again, hold it longer - still nothing.  Then, it happens: on the LCD screen mounted on the top of the dash, you see 'Starter/ignition malfunction: It is not possible to restart the engine.  Please call Roadside Assistance.'
This nightmare scenario befell me last week during my attempted test drive of the 2014 BMW 328d xDrive, the new diesel-powered, all-wheel drive version of BMW's best-selling entry-level sedan.  The car in question, which I had picked up the day before, had only 787 kilometres showing on the odometer, and was for all intents and purposes fresh off the delivery truck.
Dude, Where's My Ignition?
At first, I thought it had something to do with the cold weather, but a quick check of the BMW 328d's temperature readout showed it to be only -10 C.  Older diesel vehicles are notoriously balky once the mercury drops, but last winter's positive experiences with Volkswagen's TDI drivetrain at an indicated -25 C assured me that this wasn't the root of whatever problem I was facing with the BMW.  I tried to charge the car's battery, too, thinking that maybe its 12-volt unit had discharged after sitting on the dealer lot for too long, but the car indicated a full electrical load, and an hour of being connected to household current had no effect - the same starter failure message taunted me from the iDrive display.
There was nothing I could do now but call BMW Roadside Assistance using the car's SOS button located on the ceiling console.  After informing the operator of my situation, I spent 15 minutes on hold in my chilly test vehicle while BMW attempted to find a tow operator willing to take a last-minute holiday job.  Unable to do so - and with no dealership in the area open for business - I was told that the car would have to sit in my alley until Friday at the earliest, when some type of rescue vehicle would be dispatched.  In the meantime, BMW would arrange a rental car for me (at my expense, to be reimbursed by the fleet dealer), as the 328d xDrive was blocking access to my garage, which hosted my personal vehicle.
And that is the story of how I ended up driving a Chevrolet Cruze - which reliably started each and every time I turned the key - on my Christmas road trip, instead of the BMW 328d xDrive like I had planned.
Aggravation's Second Act
Logically, this is where the review would end, with a brief summary of my one-day driving experience with the 2014 BMW 328d xDrive prior to its self-imposed incarceration in my driveway.  Fate, however, intervened in an unexpected way to breath new life into this saga.  Late Christmas evening, after I had returned home to Montreal riding my faithful Cruze steed, on a lark I elected to try to start the 3 Series once again.  Lo and behold, it fired up immediately, without issue, and at a temperature three degrees colder than it had been the afternoon before.  Stunned, I let the car idle for 10 minutes, not wanting to believe my reversal of fortune, before turning it off and restarting it - successfully - for a second time.
And there you have it.  The 328d xDrive's ignition failure of the day before was somehow washed away after sitting for 36 hours, completely neglected, behind my house.  During my remaining time with the sedan I very carefully parked in on the street out front, so as to make it easier to tow (and keep my garage access clear) should it once again give up the ghost.
Not A Great First Impression
Is there anything more frustrating than an intermittent starting issue?  How about one that's associated with a brand-new model for BMW - and one that carries a sticker price of just less than $60,000 (tallying up the options outfitted to my tester)?  Introducing a next-generation turbodiesel car to Canada is something that the German brand hoped would go smoothly, but my troubles with the 328d xDrive dashed my hopes that I would be charmed by this fuel sipper.
Did I like the car's strong torque delivery and nimble chassis?  Sure.  Did its heated red leather seats and spacious rear accommodations make its cabin a pleasant place to spend some time?  Definitely.  Was the 328d xDrive relatively frugal at the fuel pump?  It certainly was.
But - and this is a very big caveat - if you had just bought an expensive luxury sedan and had it fail to start the day before Christmas, and then been forced to drive a compact economy car through ice and snow instead of your all-wheel drive diesel steed, you would no doubt be furious.  And if that same car had simply started out of the blue a couple of days later, you would certainly start to develop a distrust of its reliability - one that would be compounded by the Check Engine light that appeared on the dash of my test vehicle once kilometre 825 rolled around.  Ultimately, from the viewpoint of the customer, I can't in good conscience recommend the 2014 BMW 328d xDrive until they iron some of the bugs out.
Share on Facebook