Infiniti expands into Europe and introduces "Inspired Performance" tagline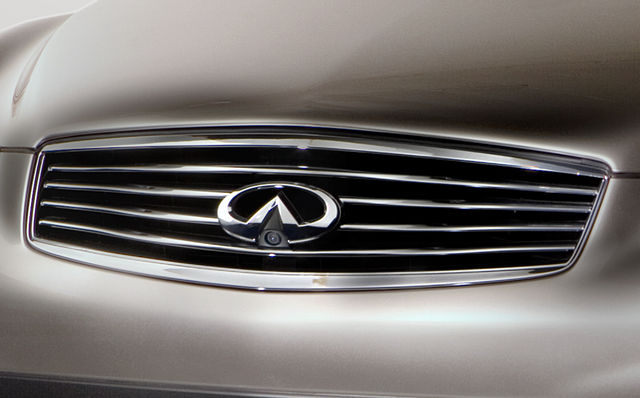 Infiniti is marking its arrival in one of the world's most competitive luxury markets, solidifying its top-tier luxury brand positioning and launching its new brand platform worldwide through its new global tagline: Inspired Performance. Infiniti is making its European debut with the opening of Infiniti Centre Mirabeau, the first completed Infiniti dealership in Europe, located within the Paris city limits. In the next 6 months, Infiniti will open 21 sales centres in cities across 13 European countries, including France, Spain, Italy, Belgium, The Netherlands, Switzerland, Poland, Bulgaria, Greece, Estonia, Latvia, Czech Republic, Romania and Israel. The brand will become established with a select group of partners, and growth will be built over time. By 2010, Infiniti Europe will have approximately 80 Infiniti Centers.           
 Infiniti's European lineup will include models such as the Infiniti G Sedan and Coupe, Infiniti EX crossover, Infiniti FX performance crossover and - from mid-2009 - the Infiniti G Convertible. Throughout the lineup, advanced technologies include innovations such as the Around-View Monitor, Intelligent Cruise Control, Intelligent Brake Assist, Four-Wheel Active Steering and Anti Scratch Advanced Paint. Fuel-saving powertrain technologies are featured in the Variable Valve Event & Lift engines and seven-speed automatic transmissions. An advanced diesel and hybrid powertrain is planned for future models depending on markets.            
Inspired Performance conveys that Infiniti is a Performance luxury brand crafted to Inspire at every turn, moving the driver emotionally as well as physically. Infiniti does not copy traditional, conservative notions of luxury. The Infiniti brand is progressive, taking calculated risks to differentiate its models, offering luxury cars that exhilarate in a way that is entirely new to customers. Inspired Performance is a promise that everyone who comes in contact with Infiniti will feel inspired, whether the contact is through its products, services, Centers, communications or corporate actions.            
"Infiniti's brand promise is a unique combination of peace of mind, hospitality and driving pleasure," says Carlos Tavares, head of Infiniti worldwide. "Our new tagline illustrates that Infiniti cars are much more than exciting machines that move you from one place to another. Infiniti has an emotional, inspirational appeal, offering a very personal style of modern luxury and respectful treatment for the world's most discerning customers."
The Infiniti brand was first introduced in 1989 in the United States, and its name was chosen to communicate that, with Infiniti, customers could experience infinitely more performance, more design and more service. Infiniti's global footprint expanded into Canada in 1990, the Middle East in 1996, Taiwan in 1997, Korea in 2005 and Russia in 2006. Global expansion continued in 2007 with Infiniti Centers opening in the Ukraine and in one of the world's fastest growing luxury automotive markets; China. By fiscal year 2012, Infiniti will have a presence in most of the world's luxury markets.
Share on Facebook