Honda Becomes Official Vehicle of the NHL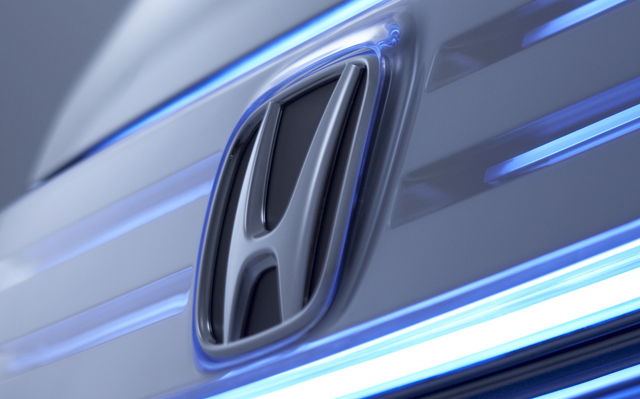 Three-year sponsorship supports hockey in Canada and the U.S.
Honda Canada Inc., American Honda Motor Co., Inc., and the National Hockey League (NHL) have entered into a three-year agreement naming Honda as the official vehicle of the NHL.  Elements of the agreement include Honda sponsorship of NHL television and internet coverage along with active participation at NHL events in both Canada and the United States, such as the NHL Face-Off Rocks 2008, NHL Winter Classic and the NHL All-Star Weekend that will be held in Montreal. "Hockey is the national sport of Canada from coast to coast," said Jerry Chenkin, executive vice president of Honda Canada Inc.
"This NHL sponsorship aligns well because of a variety of grassroots' sponsorships and activities that are already being done by our Honda dealers with minor league hockey in communities across Canada. With more than 53 million hockey fans throughout Canada and the United States, the NHL is a significant part of the sports landscape, and we're pleased to be associated with such a major sport."            
"This partnership integrates the leading brand in the automotive industry with the strength, momentum and excitement of the NHL brand," said Keith Wachtel, the NHL's senior vice president of corporate sales and marketing. "We are excited to have Honda activate against every major NHL platform and continue its strong partnerships with our member clubs."            
The three-year agreement with the NHL includes provisions for advertising on NHL.com and during game broadcasts, camera-visible signage during games and events, on-site displays of Honda vehicles at select events, and more. Honda is the world's largest engine manufacturer for automobiles, motorcycles, marine and power equipment. With 135 manufacturing facilities in 28 countries worldwide, Honda now attracts more than 23 million customers annually. Other major sporting activities sponsored by Honda Canada include the Grand Prix of Canada F1 race in Montreal and the recently announced Honda Indy Toronto IndyCar Series race.
About the NHL
The National Hockey League, founded in 1917, is the second-oldest of the four major professional team sports leagues in North America. Today, the NHL consists of 30 Member Clubs, each reflecting the League's international makeup, with players from more than 20 countries represented on team rosters. According to a Simmons Market Research study, NHL fans are younger, more educated, more affluent, and access content through digital means more than any other sport. The NHL entertains more than 100 million fans each season in-arena and through its partners in national television (VERSUS, NBC, TSN, CBC, RDS, RIS, NASN, ASN and NHL Network) and radio (Westwood One, Sirius XM Radio and XM Canada). Through the NHL Foundation, the League's charitable arm, the NHL raises money and awareness for Hockey Fights Cancer and NHL Youth Development, and supports the charitable efforts of NHL players. For more information on the NHL, log on to NHL.com.
Share on Facebook