Subaru Recalls Over 800,000 Automobiles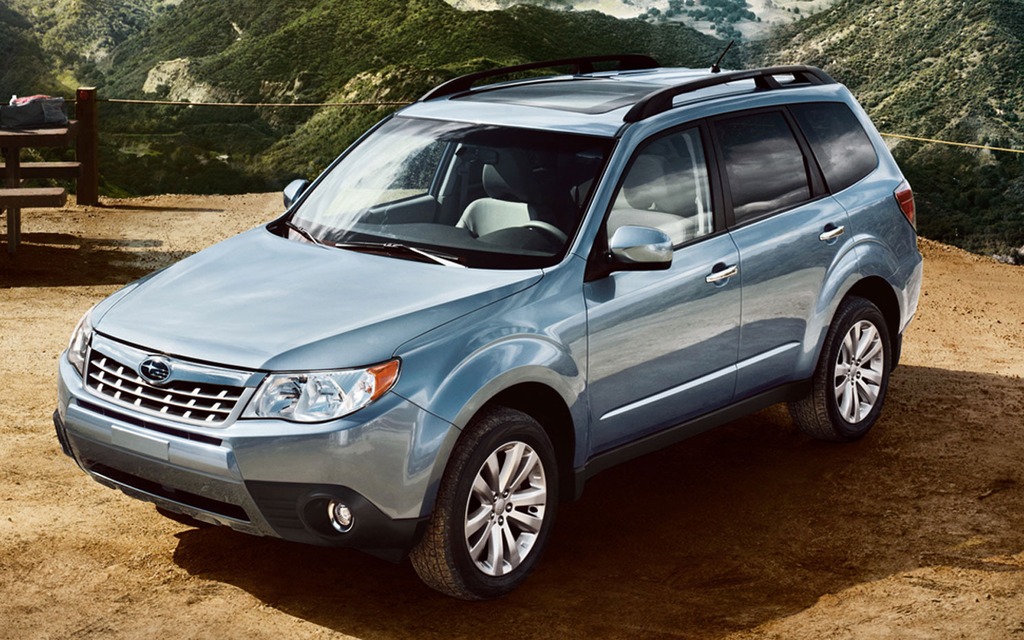 Subaru is recalling a huge number of crossover SUVs due to a problem with puddle lights that could potentially cause an electrical fire inside the vehicles. The issue, which affects only a small 54,000 example subset of the over 800,000 automobiles being recalled in Canada and the U.S., involves a short circuit that is related to water and moisture accumulating inside the lights themselves. The solution involves adding an extra fuse that will cut power in order to avoid smoke or a potential conflagration.
Subaru is recalling such a huge number of automobiles - specifically, 2009 - 2012 Foresters, 2010 - 2011 Legacy and Outback models, and 2006 - 2012 Tribecas - because it doesn't possess an accurate record of which specific vehicles feature the puddle lamps and which do not. Subaru dealers will be able to inform individual owners as to whether the recall affects them, but the automaker has released a statement that fewer than 300 vehicles are involved in Canada.
Share on Facebook