Ford Introduces
Transit Connect

Wagon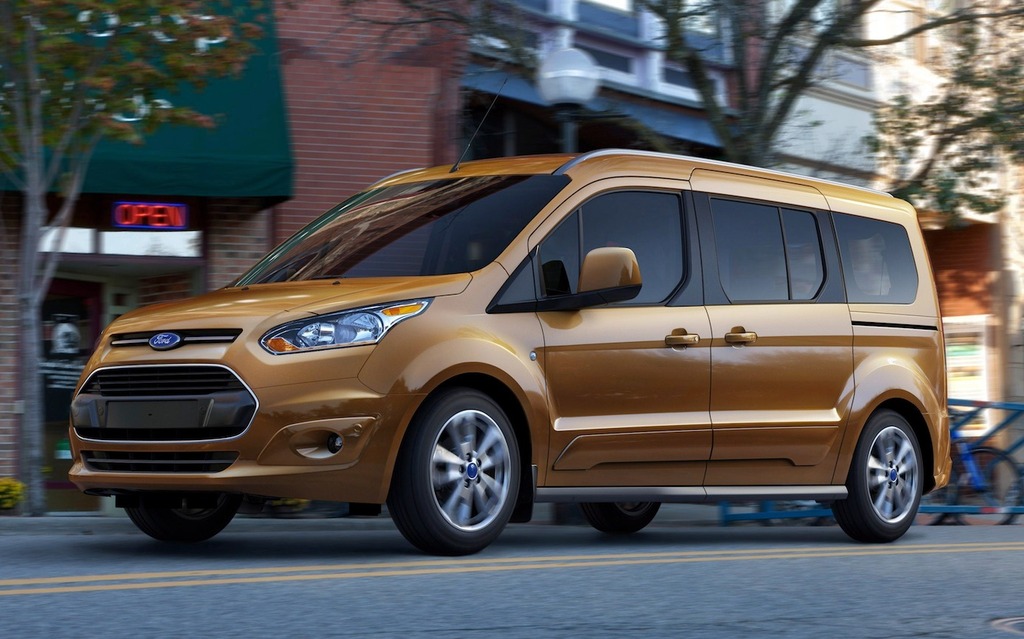 A minivan for those who grew up being carted around in minivans?  Ford appears to be aiming for exactly that demographic with the unveiling of the Ford Transit Connect Wagon, a people-friendly version of its not-quite-full-size Transit Connect cargo van.  Destined to hit showrooms by 2013, the Transit Connect Passenger van straddles the line between the massive capabilities of the still-available E-Series vans and the better handling and ride of a smaller unibody platform.
The Ford Transit Connect Wagon will be available in both five and seven passenger editions, and the second and third rows of accommodations will fold flat in order to help haul oversized cargo.  100 cubic feet of total interior storage space will be available in the van.  Under the hood, the Transit Connect Wagon will sport either a 2.5-liter, four-cylinder engine or 1.6-liter turbocharged EcoBoost four-cylinder engine.  A six-speed automatic transmission will be standard with the Wagon, and although final power figures have yet to be released, the vehicle is expected to get fuel efficiency of close to 7.8 l/100 km on the highway.  This would make it substantially less thirsty than most current crossovers.
Ford has not marketed a minivan in a number of years, preferring instead to push forward with crossovers and SUVs in order to take up the slack in the people mover segment.  The Ford Transit Connect Wagon, which is a European import, reflects the changing tastes of buyers looking for a high capacity hauler that doesn't suck down fuel at an alarming rate.  The automaker is hoping that a younger generation of buyers are attracted to the Wagon's softer styling and enhanced versatility.
Share on Facebook