Fisker debuts at 2012 SEMA Show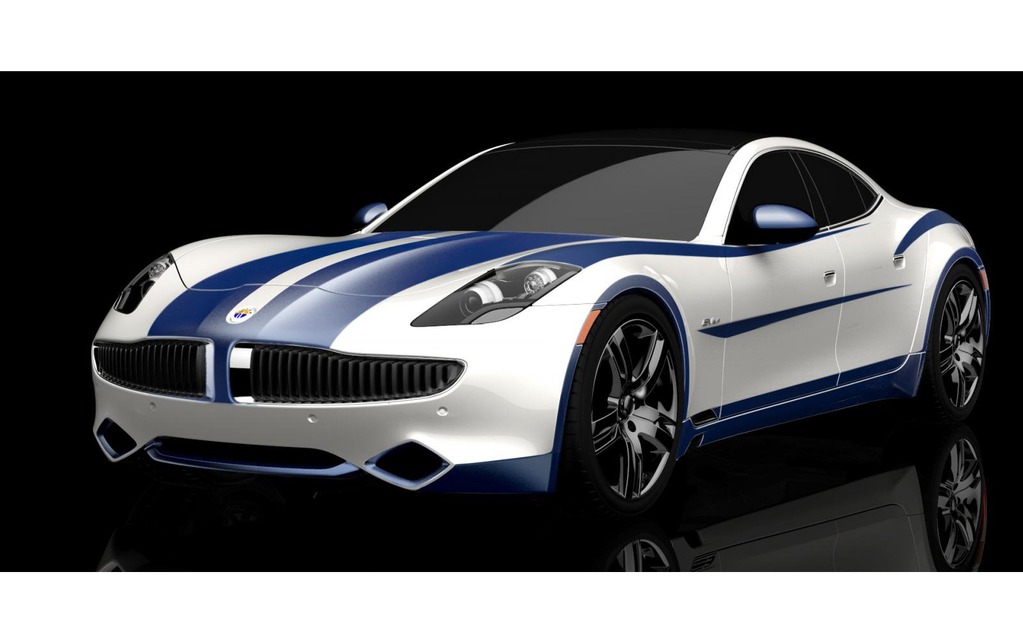 Fisker, better known as a small producer of ultra luxurious electric sedans, is certainly the last car builder I was expecting to see at the SEMA Show.
The car builder is using this special occasion to present four models wrapped in a protective film developed by 3M called Fisker Diamond. During the show, 3M will also redecorate four times the vehicles exposed on the Fisker stand.
As with 3M, Fisker collaborated with Mobil 1 to present a special model with Sterling Silver Gloss and mat blue decorative stripes.
Furthermore, the four Karma sedans, purposely decorated for the SEMA Show, received chrome-finished wheels supplied by Goodrich.
Share on Facebook