2012 Guide de l'Auto On Sale Now!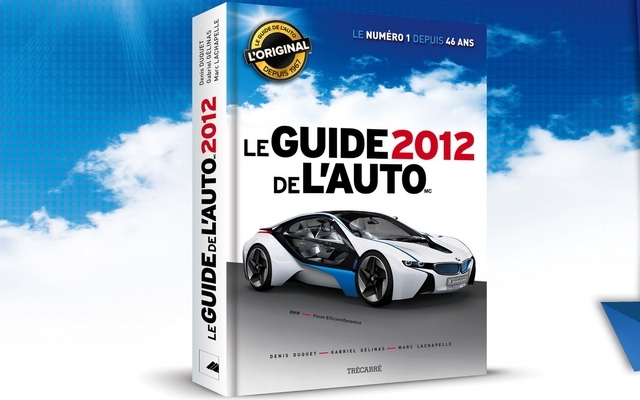 The 2012 Guide de l'auto, our bestselling French-language car guide, hit stores on August 9. For 46 years, this publication has offered car lovers a full range of useful and interesting information. This year's edition includes the hottest concept cars, a comparison of cutting-edge green vehicles, and a special feature on cars in the $20,000 range. And for all you performance buffs, we put the industry's most popular sports cars head-to-head in an exciting competition.
And speaking of performance, a special section on super sports cars includes a full report on our test of the McLaren MP4-12C, Lamborghini Aventador, Ferrari FF and Quebec's own Pléthore!
As always, the Guide de l'auto selects winners from each category and names both the best car and best SUV/crossover of the year. New for 2012 is the best technology of the year, coupled with a complete overview of the subject. Of course, the guide includes pages upon pages of stats and a glimpse at what's up and coming in the industry. You can bet that this is the most complete car guide on the market!
Order your copy today:
https://secure.passionperformance.ca/en/magazines/le_guide_de_l_auto/
The 2012 Guide de l'auto is 672 pages of automobile facts and fun! Don't be fooled by any imitations, get the real thing!
Share on Facebook