Toyo Tire® Canada Celebrates 30th Anniversary with Launch of Social Media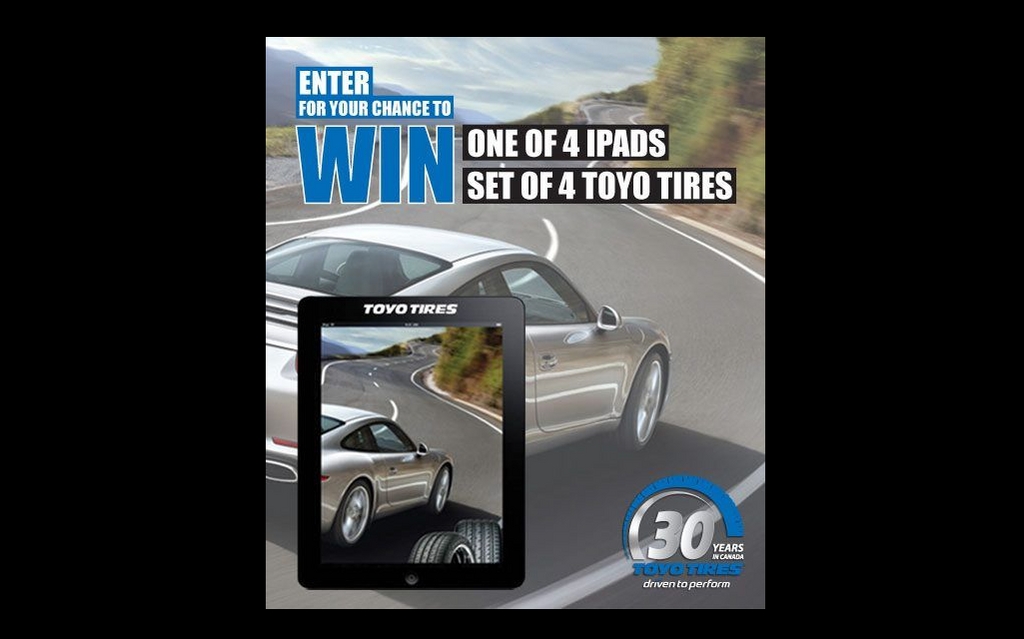 RICHMOND, BRITISH COLUMBIA – Toyo Tire Canada Inc. is excited to announce their 30th anniversary servicing the
Canadian tire market. A wholly-owned subsidiary of Toyo Tire & Rubber Co. Ltd., Toyo Tire Canada was founded in 1982
and is headquartered in Richmond, B.C., where distribution is supported by nearly 119,500 square feet of warehousing
with additional warehouses in Ontario and Québec. Led by President Shoji Hirao, Toyo currently enjoys relationships
with more than 700 independent tire dealers selling Toyo Tires products across Canada.
For over 65 years, Toyo Tires has stood for innovation, quality, performance and excellent service, including 30 years in
Canada. Combined, the Toyo group of companies has development, manufacturing, testing, distribution and marketing
operations throughout the Americas, Europe, Asia, the Middle East, and Oceania. As a result, Toyo Tires has built a solid
reputation around the world.
To celebrate turning 30, Toyo has launched an online social media presence which now includes Twitter, Facebook,
YouTube and Pinterest pages, each using the respective handle, ToyoTiresCanada. Fans will find exclusive photos, videos,
automotive news, tire tips, prize giveaways and more on the new Toyo Tire Canada pages. "This is an exciting opportunity
to strengthen our existing relationships and build new ones," said Ron Golab, Advertising Manager, Toyo Tire Canada
Inc. "We encourage dealers, as well as new and existing fans, to join the Toyo Tires online community through shared
conversations, videos and photos as well as fun promotions." Toyo Canada has plans to announce a Facebook promotion
during the upcoming summer months.
Toyo Tires manufactures and distributes a complete line of replacement tires for high performance cars, luxury vehicles,
light trucks and SUVs as well as tires for commercial trucks, buses, off-road and construction applications. To learn
more about Toyo Tires' premium performance tires, and to participate to CONTESTS please visit www.toyotires.ca and follow them on Facebook, Twitter and YouTube.