GM Recycling Saturn Outlook Parts for 2013 GMC Acadia?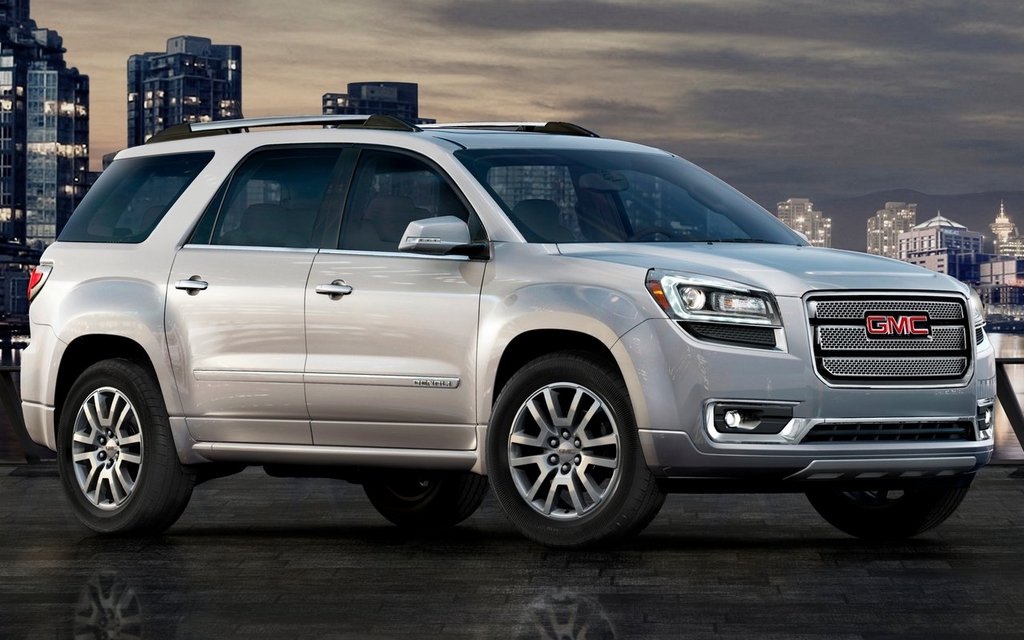 Quick; what do you do when a branch of your company, holding millions of dollars worth of parts and toolings, suddenly goes the way of the dinosaur? The answer: recycle!
At least, that's GM's answer to this particular conundrum that's borne out of Saturn's untimely demise. Left with a huge stockpile of Saturn Outlook parts, apparently The General has chosen to revise their still-breathing GMC Acadia for 2013 with some "updates" that look suspiciously like Saturn Outlook parts. Reference, if you will, the lights, greenhouse, fenders, and bumpers. 
Now if only they'd make some sort of attempt to recycle all those Sky and Solstice parts...